"Spice Up" Your Party    
We know you are busy and don't have time to shop all over town or all over the Web to find deal. We know that you, as a smart consumer, want the best deal possible. that's why we come in.
 Let's throw a LED Light Party for Mom, Dad, Loved one, new Graduate and get an impressive free gift (Conventional Phone Charger).  
Make your Party Stands out of the crowd or "Spice Up" Your Party  when you use (LED Glassware). Guests are to be Impressed when you're serving (Wine, Champagne, Margarita or Water) in their Festive LED light Multi-Color Glasses. 
You probably heard of that "Gifts Giving is one of the way to express love". 
It is also a way to keep in touch with our freinds, our costumers, and to say "Thanks" for visiting and buying from us. 
*    *    *    *    *    *    *    *    *    *    *
 Product Details 
10in Diameter, Plastic, Not suitable for microwave or dishwasher use  
 Gold Border Plates, Gold & Red Border Plates, Gold & Caribbean Blue Border Plates, Gold & Black Border Plates, Gold & Royal Blue Border Plates, Gold & Kiwi Border Plates.
Gold & Bright Pink Border Plates Border Premium Plastic Dinner Plates add a touch of gold to your place settings.
These premium plastic plates are white with a nice colored border and shining gold trim. With the look of fine china and the convenience of plastic, these gold trim plates are a party staple. Use them for a variety of occasions, including dinner parties, and weddings.
Rolled Metallic Gold Premium Plastic Cutlery Sets include:
60 napkins, 7 3/4in wide x 9in long when folded, 60 forks, 1in wide x 7 3/8in long, 60 knives, 3/4in wide x 7 7/8in long, 60 spoons, 1 1/4in wide x 6 1/4in long. Take the hassle out of party planning by getting these Rolled Metallic Gold Premium Plastic Cutlery Sets! Each set comes with a gold plastic fork, knife, and spoon wrapped in a strong, thick paper napkin. Set one at each place-setting for easy setup and then throw away the disposable cutlery for easy cleanup at the end of the night. Add a touch of gold to your wedding, New Year's party, or anniversary party with these cutlery sets! #P113
97                                                                  
                                                                          Gold & Red Border Plates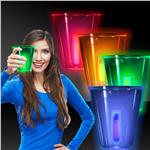 60 Sets of Cutlery                  60 Neon Glow Cups
 
 Night Party Wedding Anniversary. Mr,... request the honor of your presence. Because you have shared in their lives, by your friendship and love, we invite you to join in the celebration of the 35 years wedding anniversary of our parents Mr,... and Mrs,... on Friday the Tenth of August two thousand and ten at seven o'clock in the evening Kuku Country Club Naples.